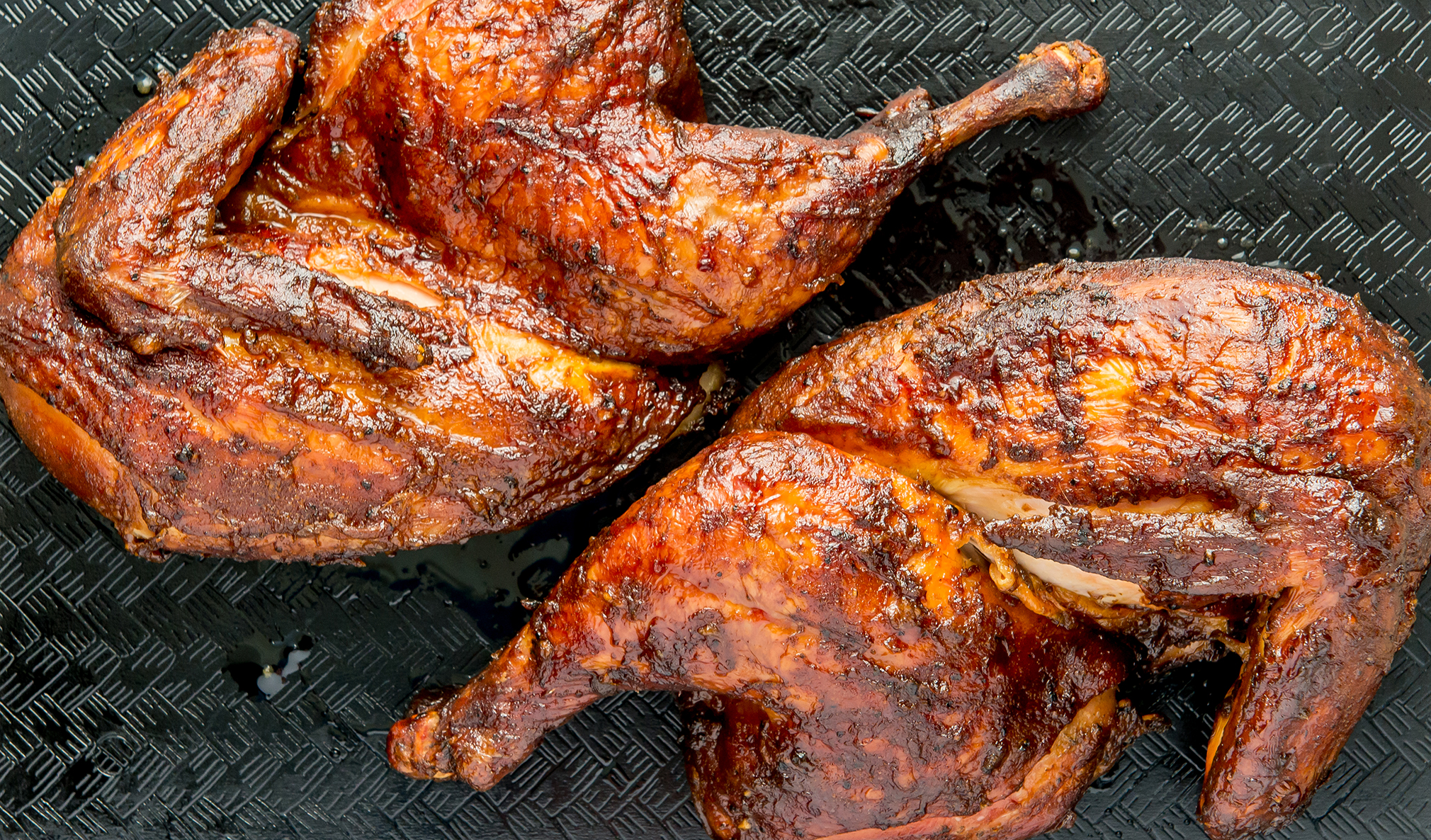 ---
Just Peachy Split Smoked Chicken
Rubbed with The Peach Pelican's Grilling + BBQ Dust
---
Ingredients:
1 whole chicken (3 pounds)
4 Tablespoons of The Peach Pelican's Grilling + BBQ Dust (If you want a sweeter rub, just add a little more dark brown sugar).
Smoking Method:
An hour or three before cooking, rinse the chicken, split the chicken in half by cutting it with heavy shears.
Tip: Don't throw away the leftover back and neck. Store them in the freezer each time you cut up a chicken until you have enough for stock.
Simmer for an hour with water to cover and you'll have a great base for soup.
Wet the chicken (with your favorite beer or water) and dust both sides with the The Peach Pelican's Grilling + BBQ Dust.
Preheat your smoker to 325°F. If you are using a grill, set it up for two zone or indirect cooking.
Put the meat in the smoker or on the indirect side of the grill. Add less of your favorite wood than you normally do (Chicken doesn't need much smoke).
Cook for about 1.5 to 2 hours or until the temp in the thickest part of the meat without touching bone is 165°F.
This smoked chicken is Just Peachy!
---