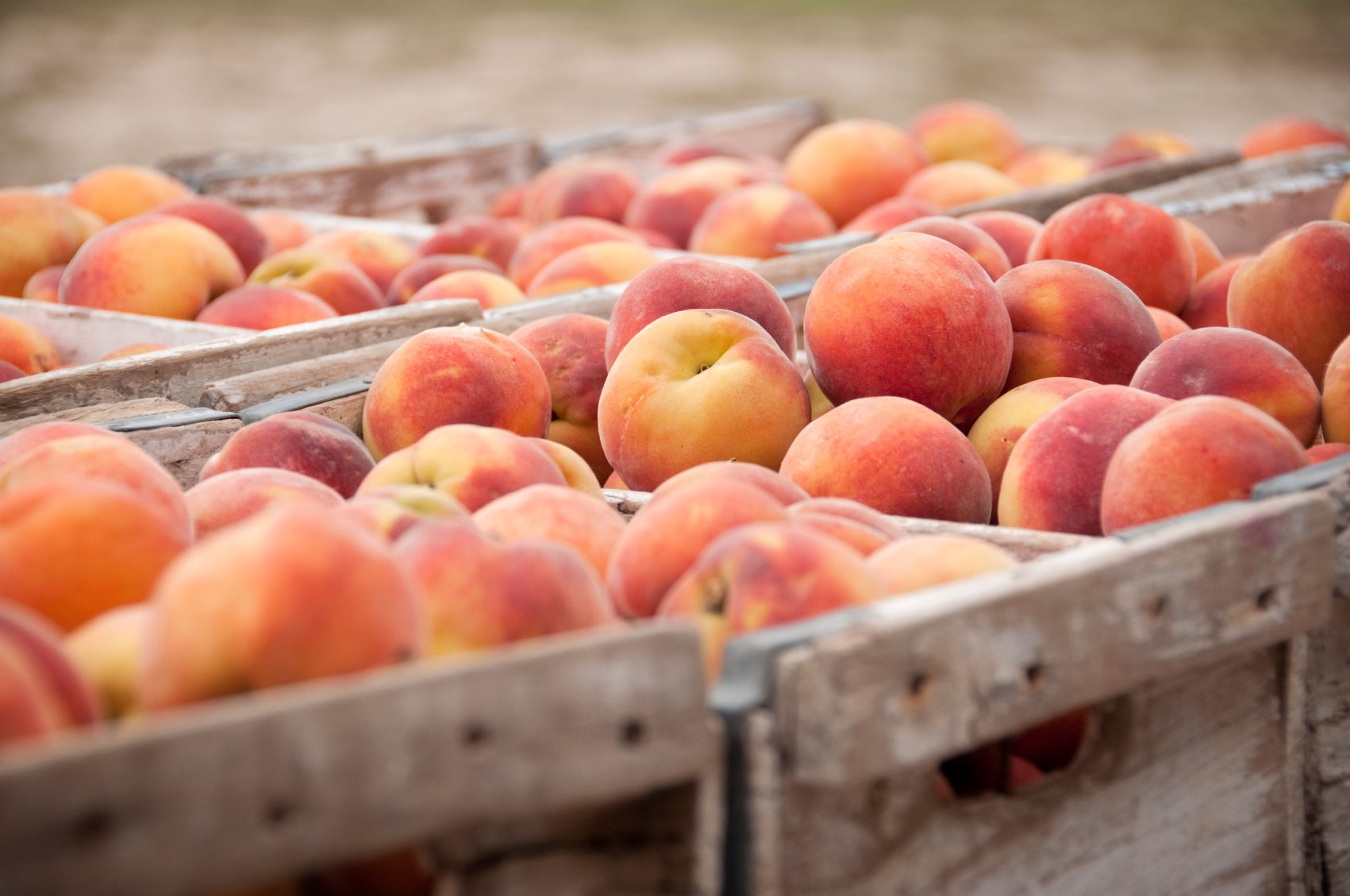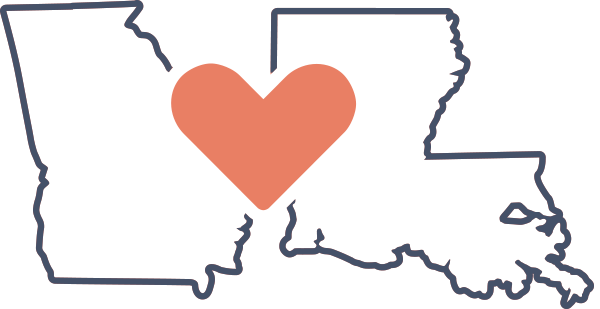 From the Peach State to the Pelican State
---
The Brooks Family loves seeing the smiles of friends and family when they take their first bite of a sweet Georgia Peach and the juice runs to their elbows! They knew they had to bring this simple, delicious pleasure to their friends and neighbors in Louisiana, so The Peach Pelican has taken flight delivering the sweetest peaches in the world to Louisiana.
About Us
---
In the land of beignets, café au laits, crawfish boils, roux, oysters, marshes and gulf breezes, a Georgia Girl met a Louisiana Boy in New Orleans. A love story, a marriage and a family later…life is just getting sweeter!
Meet the Peach Pelican team!
Kristen & Chad Brooks and their Golden Retrievers Bowen & Marsh.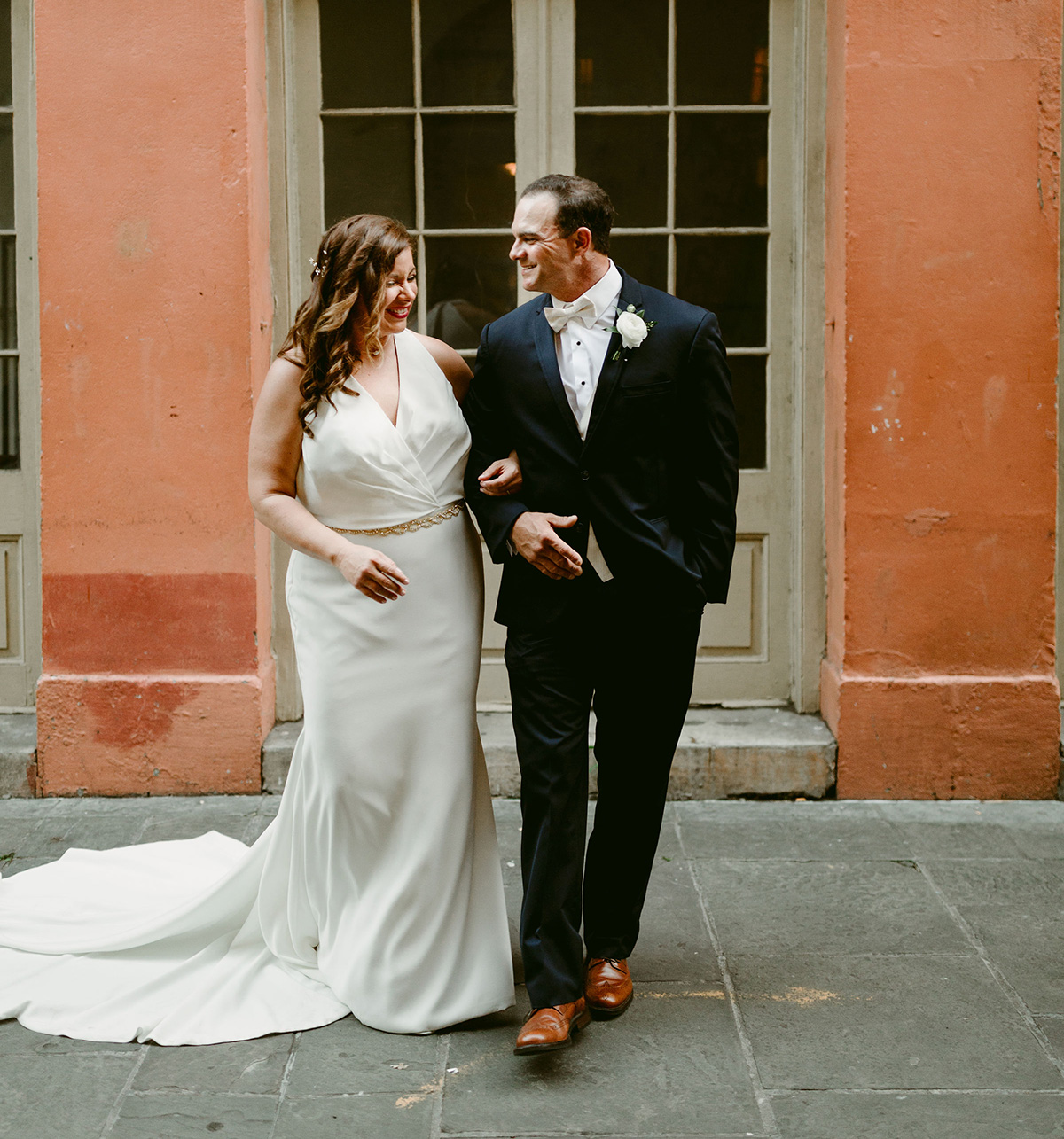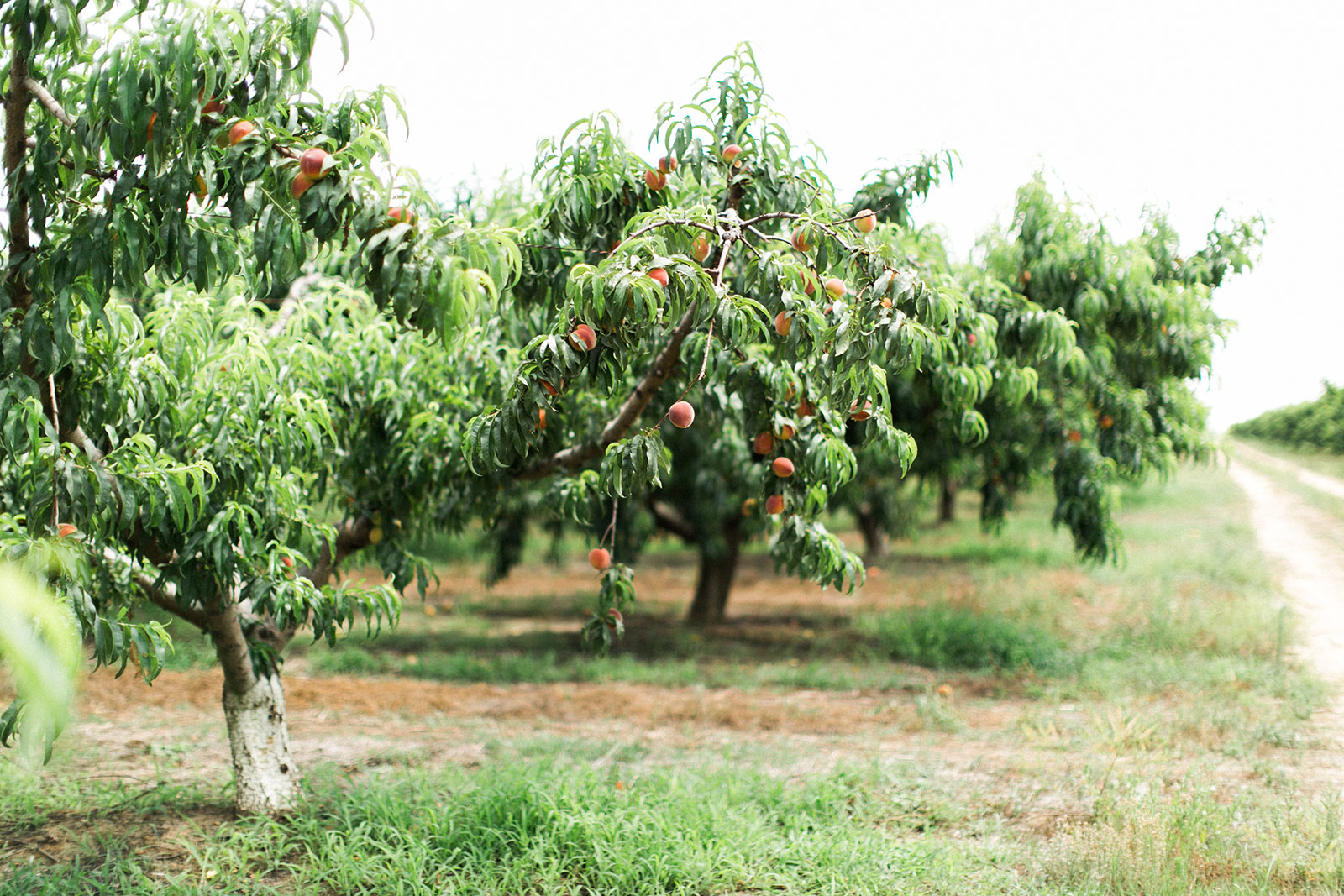 Sweet Georgia Peaches
---
Peaches have been growing in Georgia for over 150 years and there is a reason it is known as The Peach State. Peaches sweeten up with the summer heat – they get sweeter and sweeter the hotter it gets!
The critical point of difference is hot summer nights. If you've ever been on a front porch in Georgia or Louisiana, you know what we're talking about. The 80 degree nights keep the peaches from having a cool night's sleep. This constant barrage of heat decreases the peach's tart acid levels, while the sugar levels climb resulting in the sweetest peach you can find.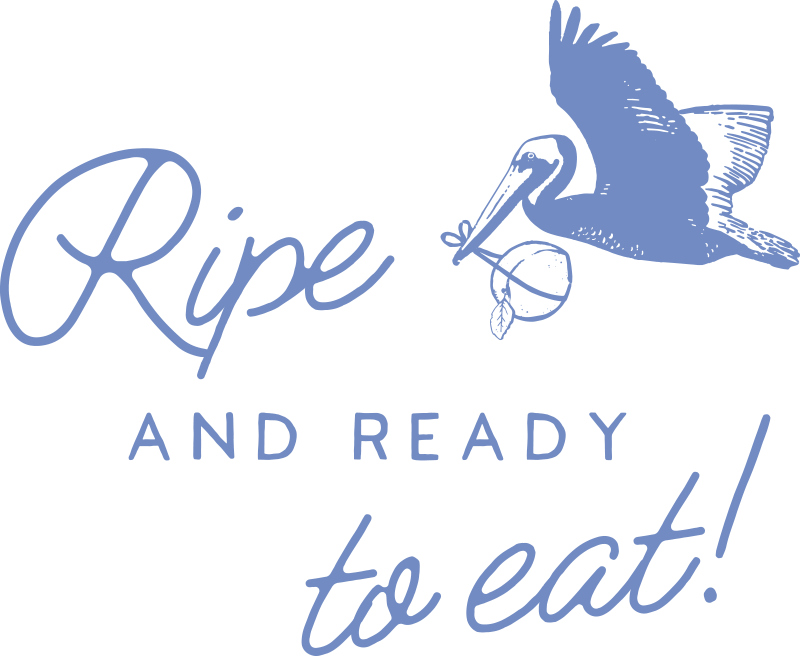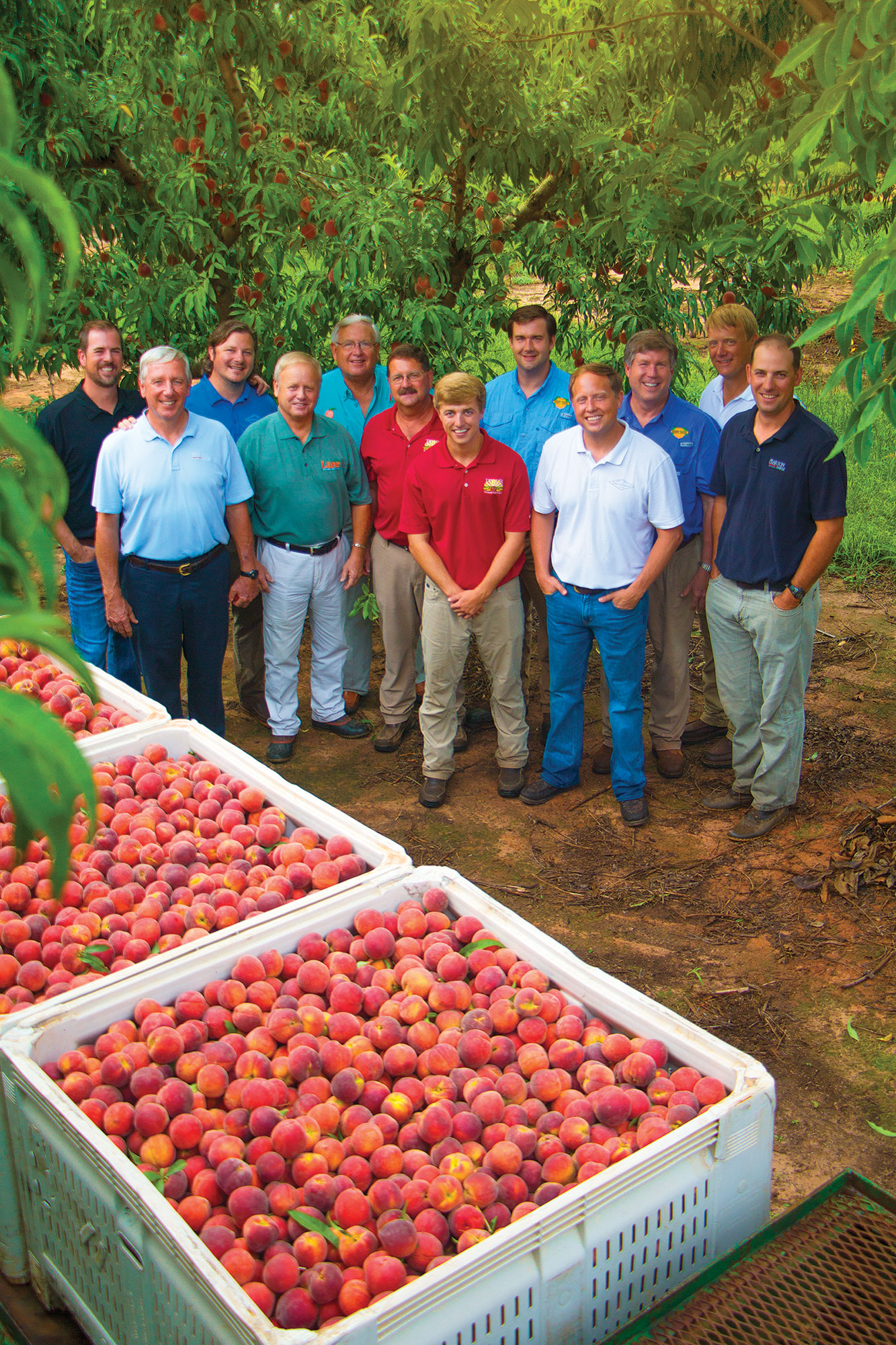 Georgia Farmers
---
The Peach Pelican partners with generations of families with sustainable farming practices. A peach is one of the few fruits that cannot develop any additional sugars once picked from its branch. Our Georgia farmers pick their orchards every 48 hours and evaluate the ripeness of the fruit before picking, if there is any doubt, they leave it hanging. Georgia Peaches arriving in Louisiana are picked the day before to ensure peak ripeness that you can smell and taste.
Our Georgia Farms also hand 'thin' their trees, so that you will have healthier, larger, sweeter peaches with a longer shelf life. This is a practice of reducing the load of the tree by removing small or damaged fruit by hand versus using a machine that could result in waste. A tree trunk can only transport a finite amount of water, nutrients and minerals up to its fruit, so this practice ensures healthy fruit throughout the short season.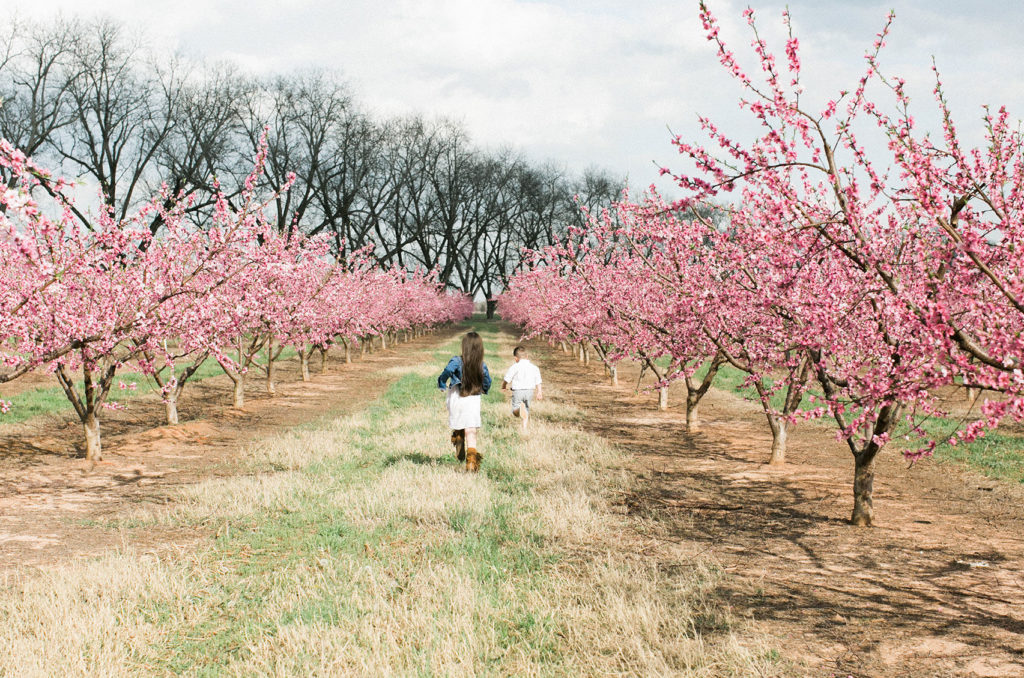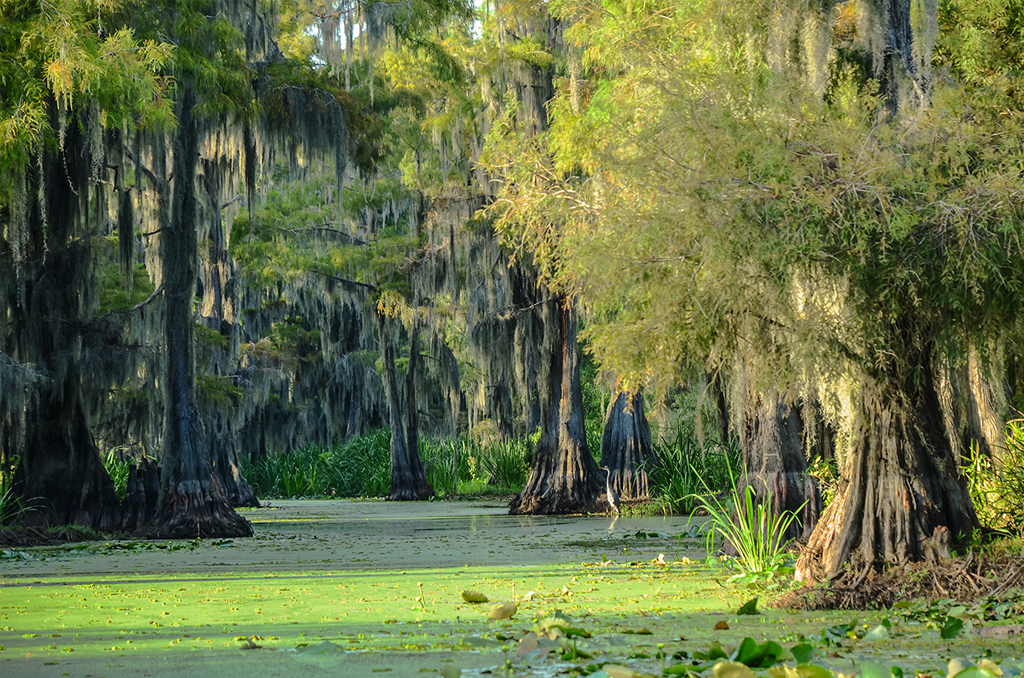 Laissez les bon temps rouler!
---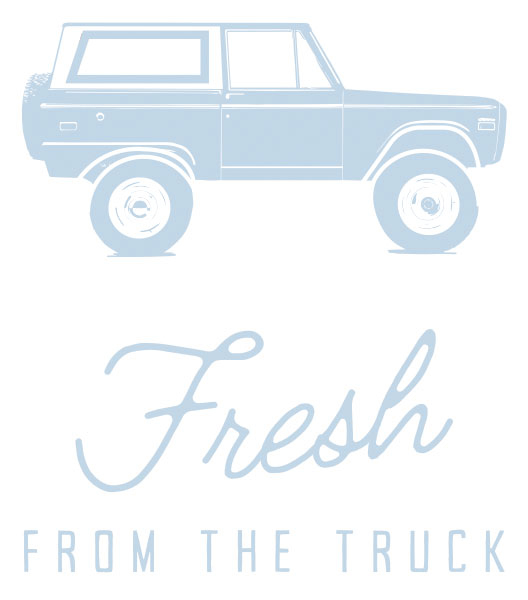 From June to early August, The Peach Pelican can be spotted in an old Bronco at Peach 'Pit' Stops around town. Bowen and Marsh, the Brooks family Golden Retrievers, will be happy to help you with a 3lb. bag, a 12.5lb. half box or a 25 lb. full box. Please check our calendar for Peach Pelican 'Pit' Stops throughout the year!
There are no Peach 'Pit' Stops currently. Check back soon for new events to be added! "Just Peachy" Care Tips
---
Take your peaches out of your bag or box and spread them on your kitchen counter. This will reduce bruising and allow them to 'breathe a bit.'
Give your peaches a light little squeeze and you'll know the exact moment they are ready to eat. They should be soft and fragrant.
As your peaches continue to ripen they are perfect for sharing, canning or freezing for later use.
COMMON QUESTIONS
Want to learn more about what we do? Visit our FAQ's page for more information.